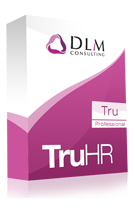 Overview
Have you ever thought of how you can make your
HR team's work more efficient?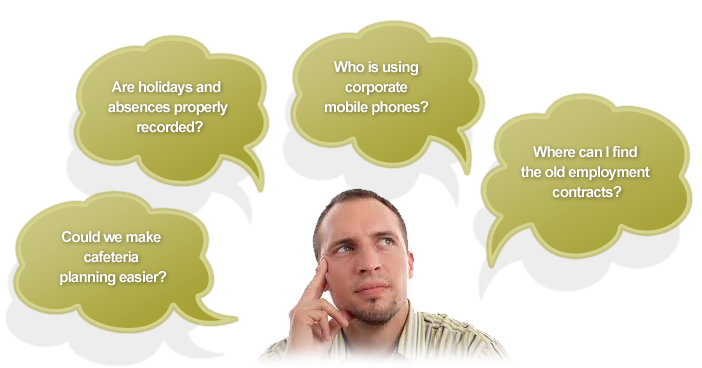 Don't hesitate any longer! TruHR offers a solution to all these problems!
If you choose TruHR:
Workflow management
Using this intelligent e-mail driven workflow management function of TruHR you can deal with every holiday related issue without logging into the system. Employees don't have to learn how to use the system, they only need to send an e-mail regarding their holiday request to a central e-mail address. TruHR will automatically recognize the sender, forward the mail to the manager in charge, then according to the answer – without running TruHR – record the absence within the system.
You get an HR management system that systematically organizes all data and allows easy access to employees' records, information and contracts.
Customize your HR system according to corporate needs! Define important HR data and build your own system easily. You will see TruHR fits the company's operation as if it had been custom developed for you.
Cafeteria administration is a trouble for every company. In TruHR once you have defined the frame and elements of corporate cafeteria benefits, employees will be able to choose freely among options and may change their package even later during the year.
You don't have to worry about absences not being recorded or a colleague not being substituted during his leave. Holiday requests and approvals are automated within TruHR - the process is quick and transparent. Before approving a request you will see exactly who substitutes the colleague on leave.
TruHR has an intelligent e-mail driven workflow management tool to authorize holiday requests without logging into the system. You can request or approve holidays simply with an e-mail anytime, anywhere. Intelix© will do the rest for you!
Don't waste your time searching for documents! Employees' data and documents from now on are stored in an organized, filterable HR system instead of dust covered files.

Ideal for
Any company employing between 5 and 50,000 people

Why TruHR? Because…
Absences will be duly recorded
Holiday approval is automated with Intelix e-mail driven workflow management
Changes in contracts can be tracked chronologically
All employee data and documents can be accessed in one place
Keeps exact record of assets assigned to employees