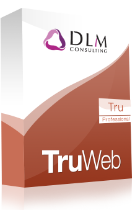 Over

view
Would you like to maintain closer relationship with your customers and suppliers?
Would you like to be an owner of an interactive, partner serving homepage?
Do you want to save time on your administration?
Do you want to improve your customer base with 21st century solutions?
Help your customers to order your products and services. With TruWeb you can display useful information and services to your customers on your homepage. Serve your customers with the best quality with TruWeb solutions.

Ideal for:
New car dealerships.
Used car dealerships.
Independent services.
Fleet management companies.

Why TruWeb? Because:
It can display actual data coming from your ERP system.
It's a modern technology developed, high standarded web solution.
It can be easily integrated to your homepage.
With TruWeb you can maintain relationship with your clients easily.